Marina's Dean Winters Page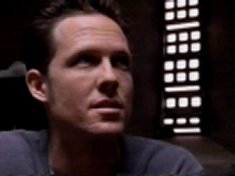 Hello! Thank-you for stopping by. After searching the web and finding no web sites on the extremetly talented (and not to mention good-looking!) Dean Winters, I decided that I had to take some action.
Dean Winters is an amazing actor who can be seen on the prison drama Oz on HBO (or on Showcase here in Canada) as the ever-so-crafty Ryan 'O Reily.

Please enjoy your stay!

Info


News on Mr. Winters


Pictures of Mr. Winters


Articles


What Are They Saying?


Sounds


FAQ


Links


About the Web Mistress


Updates

Well, that's about it! If you'd like to e-mail me--and I LOVE getting e-mail (hint, hint)--then please do so at: very_merry_pippin@yahoo.com.

Last updated: January 30 2003

If you've lost a loved one in a sudden death, please click here...
---
Oh, and of course, the disclaimer--Oz and Ryan 'O Reily aren't mine, they're copyrighted to HBO, Tom Fontana, Barry Levinson and all those other cool people who make Oz the great show that it is...and any other movie/TV show mentioned here obviously don't belong to me either, but to their respective owners. Please don't sue me, I'm not making any money here--I'm just a fan making a page so that other people can learn about and appreciate the very talented and wonderful actor Dean Winters to WHOM, by the way, I am NOT affiliated with and I do NOT know him personally, although I wouldn't mind if I did. ^_^